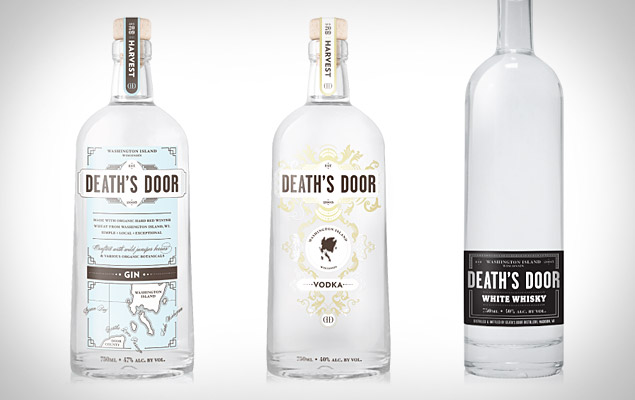 I stole this from the Uncrate.com blog, but Torrey, you better get some of this stuff for cheap because I bet you know who makes it:
"Named after the super treacherous strait formed by Washington Island, WI and the Door Peninsula,
Death's Door Spirits
($30-$36) have both a literal and poetic connection to the location. The company's gin is made from organic wheat and wild juniper berries harvested from the island, while the vodka is made with an organic wheat grown only on Washington Island. Death's Door White Whisky is made from a mash with an 80:20 ratio of organic Washington Island Wheat and organic malted barley, double-distilled to 160 proof (!), and finished in uncharred oak barrels to bring it together."